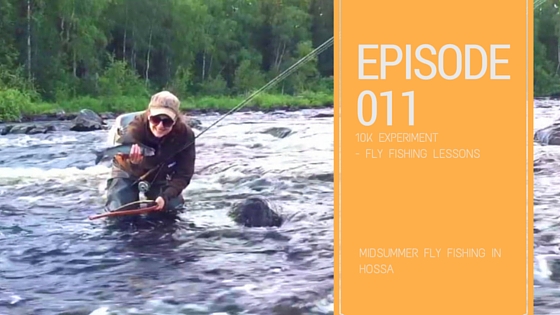 Here is the rest of the Hossa Midsummer excursion.
Grayling, trout, pearch, reindeer, frog.. yup!
Check out the Part 2 below.
And if you didn't catch the Part 1, click here.
Episode 011 of 10K Experiment – Fly Fishing Lessons
Hours 68 to 91 out of 10000. Fly-fishing at Hossa in Kainuu, Finland. Lounatkoski River and Umpivalkeinen Lake.
PS.
For more Hulahula Fly Fishing check my ebook on Amazon: https://amzn.com/B015CYKWBA