As the world fly fishing championships 2020 are coming to Finland Kuusamo, I thought this fishing competition video might be interesting for you.
To watch on Youtube click here >>
🎥 In this video you'll see:
Interview of Heikki Kurtti, who has been a competitive fly fisher and competed in Finland as well as in world fly fishing championships
Fishing competition in action and how to fish in competition
How the judging works in the fly fishing competition – how to fish in fly fishing championships in Finland. This is filmed in Kuhmo Pajakkakoski pool.
What flies to use, how to prepare for fishing competition and what are good fishing tactics for fly fishing championships
If you liked this fishing competition fishing video, please share it with your fishing buddies and subscribe to my YouTube channel. Also I have a free gift fore you at the end of this post.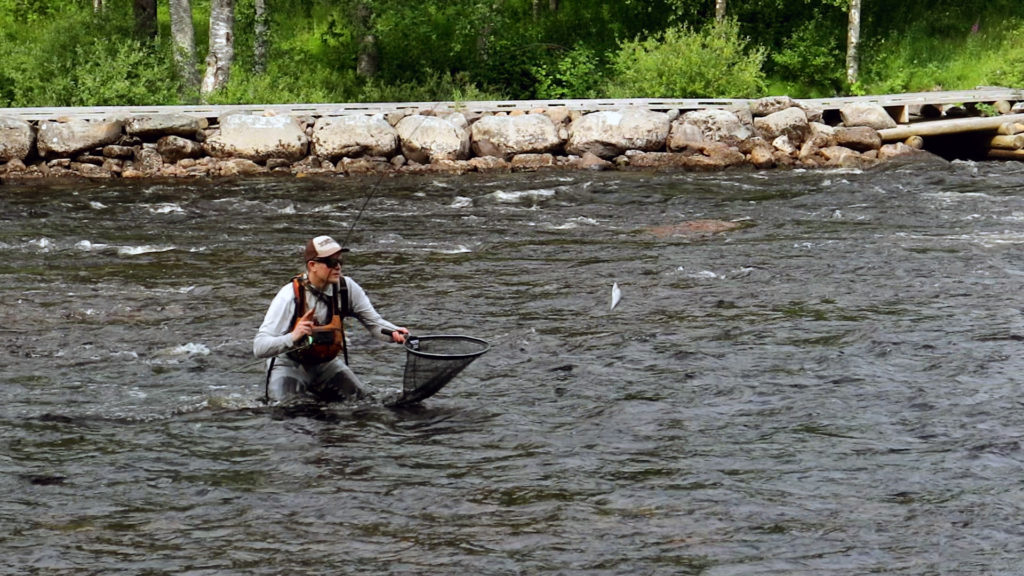 Fly Fishing Competition
This will be little different episode.
As I was going to see a fly fishing competition and a friend told that it would be interesting to learn what the really experienced fly fishing competitors do.
How to fish in fly fishing championships in Finland?
So here is an interview of Heikki Kurtti who has been competing for years. Finnish Championships as well as world fly fishing championships.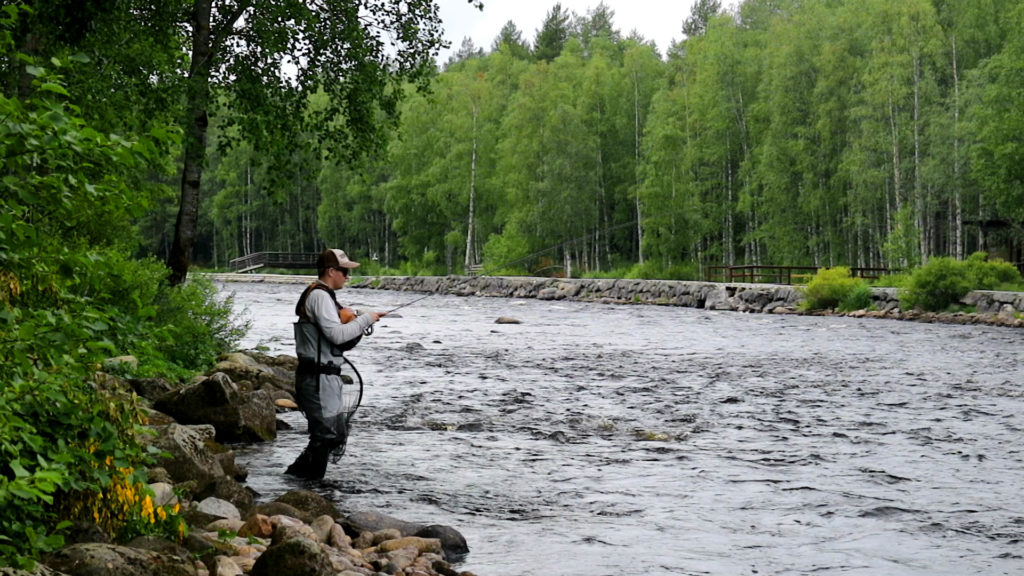 You'll see his tactic for this fishing competition. Also what kind of flies he uses and how to fish the pool as well as how to prepare for a competition.
This is filmed in Finnish Fly Fishing Championships preliminary competition in Finland in Pajakkakoski pool in Kuhmo.
I hope you enjoy the interview, and watching how he goes through the pool.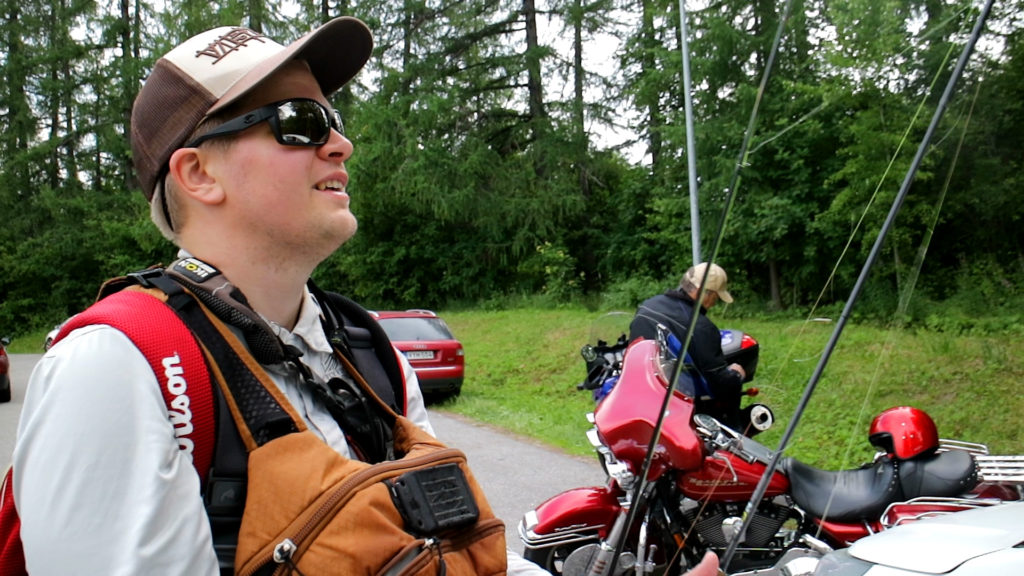 Fly fishing lessons from competitive fly angler Heikki Kurtti
Heikki Kurtti has been competing for way over 10 years now. Both in fly fishing championships in Finland and World Fly Fishing Championships. Let's here from the man himself, how to prepare and fish in a competition.
Why do you like fishing competitions?
Probably the excitement. I don't find the same excitement on a normal fishing day. Unless I travel somewhere far to fish big fish. And also because competing is a good chance to improve your fly fishing skills.
Where have you been competing?
I've been to European Fly fishing competitions and World Fly Fishing Championships for example in Colorado and Italy. I've been to over 5 fishing competitions abroad, I think.
What is your fishing tactic for this Pajakkakoski Pool?
I try to cover as much area as possible. As the time is limited to 50 minutes, it doesn't work if you stay too long on one spot.
So it probably will be quite fast pace fishing.
Do you use just one set of flies?
I use for example this dark bead head nymph. And another very similar nymph fly.
I might try a dry-fly for a bit, but mainly it's nymph fishing. … I saw some rises on the top
of the pool. So I'll try quickly a dry-fly if I could get few fish. Just a few minute test.
When fishing with nymphs there is no time to change the fly. Might chance weighting but the fly types stay the same usually for the whole fishing competition.
Do you set all the rods ready beforehand?
Yes. I have 3 rods here. But as usual, I've been using just one rod. The others are for back up.
One rod got broken already, so had to take next one.
What advice or tips would you give to someone who has never been to a fishing competition?
You learn a lot about fly fishing in competitions. When one person is competing the other is judging,
so you see how your rival is fishing. It's a great way to learn and improve your fishing skills. Just be brave and participate in a fishing competition.
What's your biggest lesson you've learned about fly fishing in a competition?
I feel I learn more every year. One thing is that when competing abroad, I've realized that same flies work both in Kuhmo, Colorado or Italy. And fish behave very similar everywhere in the world.
What kind of spots do you look for in the river?
All sorts. Of course, the basic spots where fish would be feeding. But also spots where everyone cannot get their fly to.
In those spots, fish haven't been disturbed. So they might take a fly more eagerly.
Difficult spots are often good.
Fly Fishing Competition in Pajakkakoski Pool
The Pajakkakoski pool in the fishing competition seem to go well for Heikki. Beginning was a bit slow, but it got better towards the end.
He caught 3-4 trout. And a lot of grayling. Total 11 fish. Using dark small bead head flies.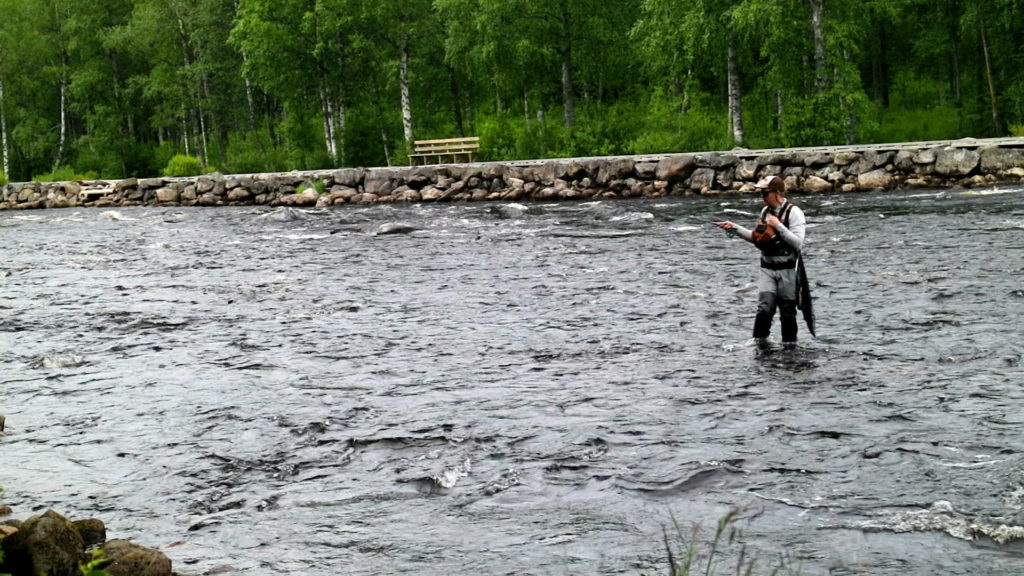 Thanks for taking time to stop over at my blog. If you liked what you found here, I would love to hear your thoughts. You can comment below.
This is Episode 055 of my Fly fishing vlogs.
P.S.  If you love fly fishing, download your fly fishing cheat sheet. It's totally free!
DOWNLOAD Fly Fishing Cheat Sheet here: http://kajanaclub.com/flyfishingminiacademy
Best fishes!
Anni