Winter fishing in rare surroundings
Fishing season has started!

What comes to your mind, when I say rare fishing?
☃️☃️☃️
For us it was:
-snowy surroundings,
-hatch for dry fly fishing and
-rarest fishing guests like Hans van Klinken.

To watch on Youtube click here >>
The episode is from this years winter fishing event called April Orange ie. #Hankikorri. It was fun event with such a great weather and plenty of outdoor-fun!
? On this video you'll find:
– Rare fishing conditions for dry fly trout
– Fly fishing trip with rarest fishing guests like Hans van Klinken visiting Finland
– Catching dry fly trout at winter time, which is pretty rare fish to catch like that
– How to catch fish using dry fly when winter fly fishing
– Winter fishing in Änättikoski Rapid and Konapinkoski Rapid in Kuhmo. Fishing in Kainuu, Finland
If you liked this episode, please share it with your fishing buddies and make sure to subscribe to my YouTube channel. Also I have a free gift fore you. Get your fly fishing Cheat Sheet from the download link at the end of the blog post. I'll see you on the next video!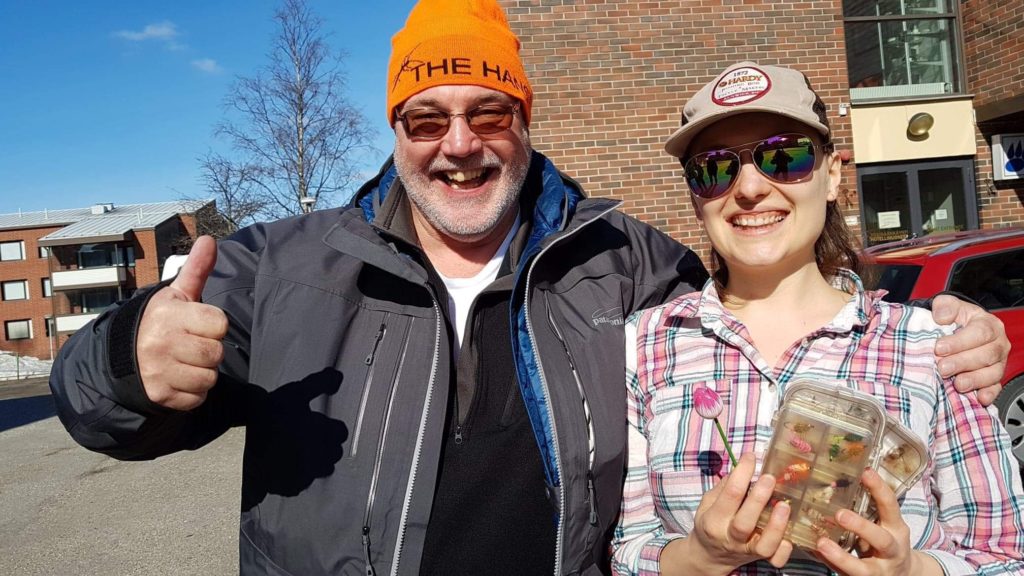 Hans brought me so many flies, that I'm fully stocked for the next fishing season… and few more to come!
Winter fly fishing
What's needed for rare winter time fly fishing? Snowy surroundings and hatch of February red. Sunny great weather is an extra bonus. Often the fishing is not so good when it's bright and sunny. On this trip it was luckily the reverse. That meant we got to enjoy lovely outdoor day, and Hans showed us how the winter fly fishing is done properly.
Landing a fish on ice is always nerve-racking, not for the fainthearted.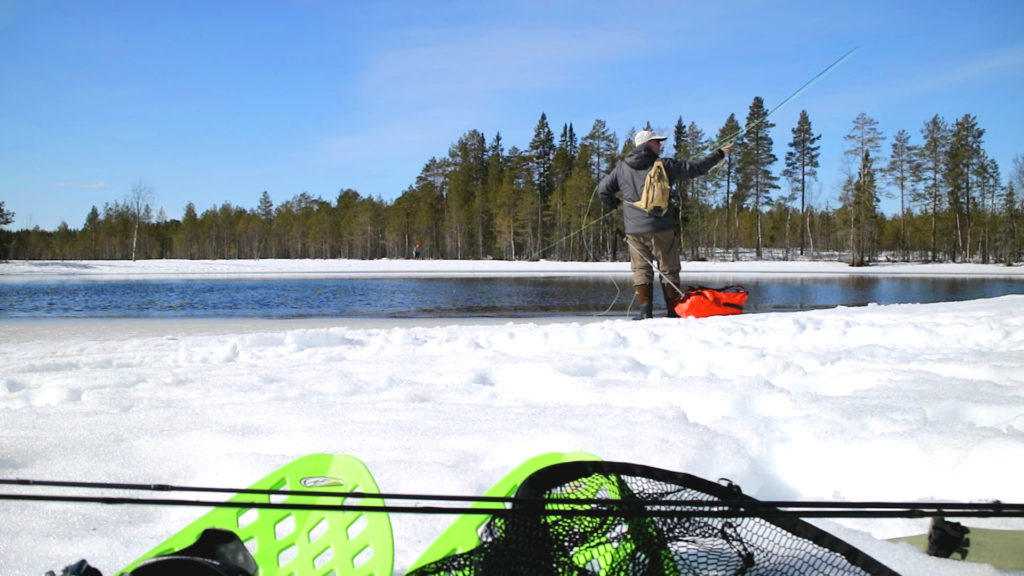 This winter time rare fishing event called April Orange was an awesome event with such a great weather and good fishing conditions.
The 10k Fly Fishing Experiment continues with rare fishing
The video is part of my 10k Fly Fishing Experiment. I want to share these outdoor adventures with you, to inspire you to get outside while teach you fly fishing beginner tips.
Episode 053 of 10K Fly Fishing Experiment. Hours 869 to 885 out of 10000. Fly-fishing in Kainuu Region of Finland. Fishing in Finland.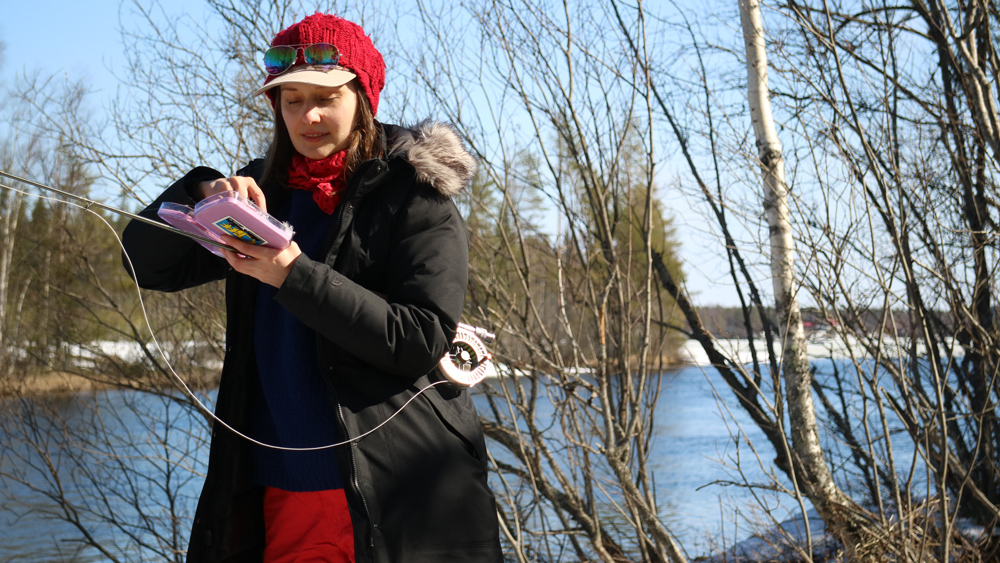 P.S.  If you want to learn about fly fishing, download your fly fishing cheat sheet. It's totally free.
DOWNLOAD Fly Fishing Cheat Sheet here: http://kajanaclub.com/flyfishingminiacademy
Best fishes!