Winter fishing trip from Kuhmo Finland. Hankikorri i.e. february red is hatching in very early spring here in Kainuu and that means trout are eating from the surface.
Even though the lakes are still well frozen.
And it's totally full winter.
But this hankikorri or sumari kalastus is a nice first touch for the upcoming fishing season.
Fly fishing trips & winter fishing
Winter fishing – Fly fishing trips
Fly fishing trip to Lentuankoski Rapid and Kalliojoki River in Kuhmo.
Gear is out of garage and we are on our way to Kuhmo. The weather forecast says cloudy.
But the reality outside?
Beautiful blue sky.
So that being said, it's a great day to be outdoors and fly-fishing.
On these very first fly fishing trips the main thing is to get the fly fishing gear out and ready as well as get to the fishing mindset.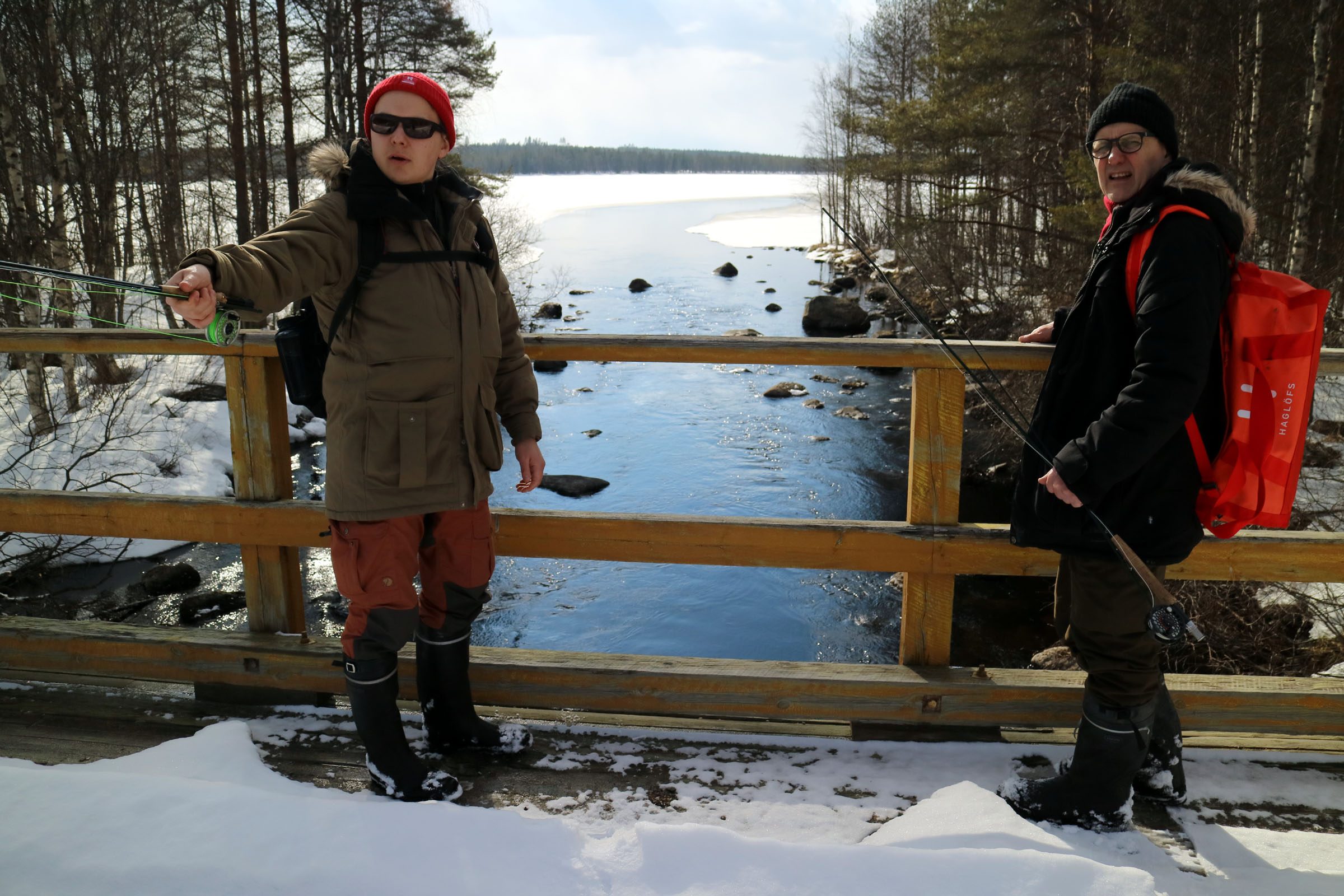 Prepare to enjoy a day outdoors – a catch would be an extra bonus. This attitude applies especially on these early spring and winter fishing trips.
But after the winter it's just nice to spend time outdoors.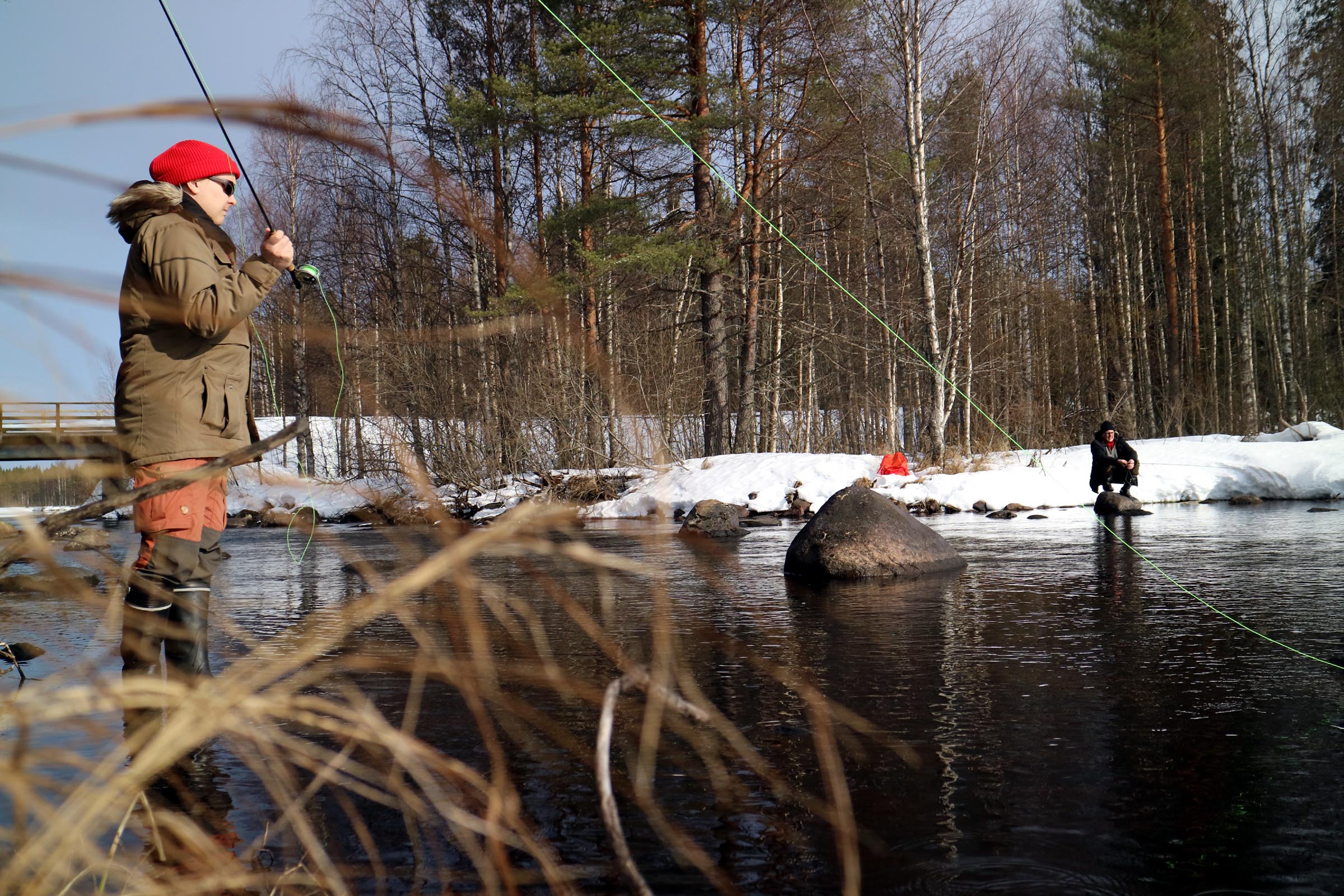 This winter fishing vlog episide is from Finland. All about hankikorri / sumari perho.
The 10k Fly Fishing Experiment continues
The video is part of my 10k Fly Fishing Experiment. Episode 029 of 10K Fly Fishing Experiment.
Hours 281 to 290 out of 10000. Fly-fishing in Lentuankoski River and Kalliojoki in Kuhmo, Kainuu. Fishing in Finland.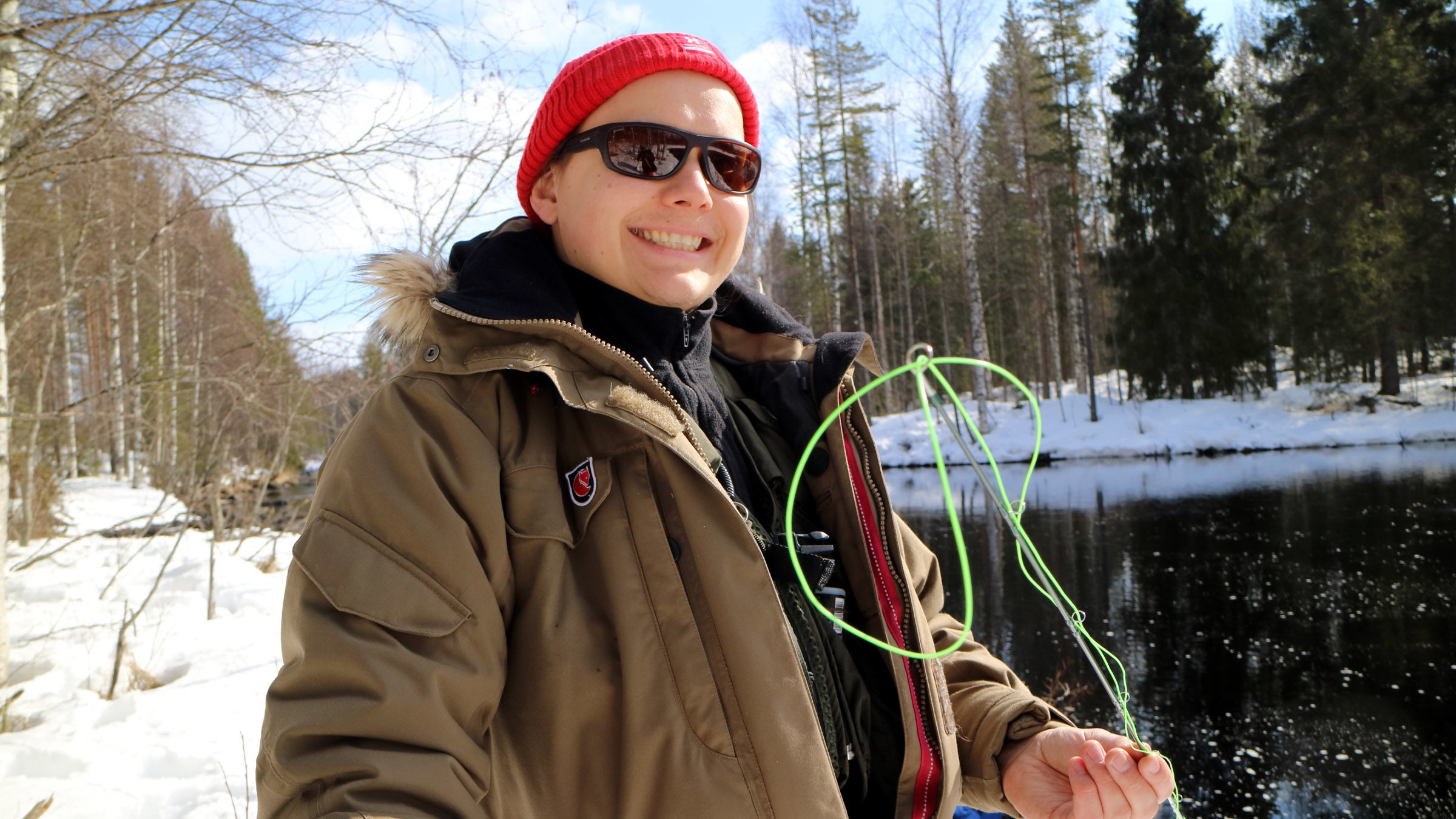 PS.
For more flyfishing tips and adventures follow on social media:
Facebook: https://www.facebook.com/kajanaclub
Instagram: https://www.instagram.com/kajanaclub/
Twitter: https://twitter.com/KajanaClub
Snapchat: https://www.snapchat.com/add/kajanaclub