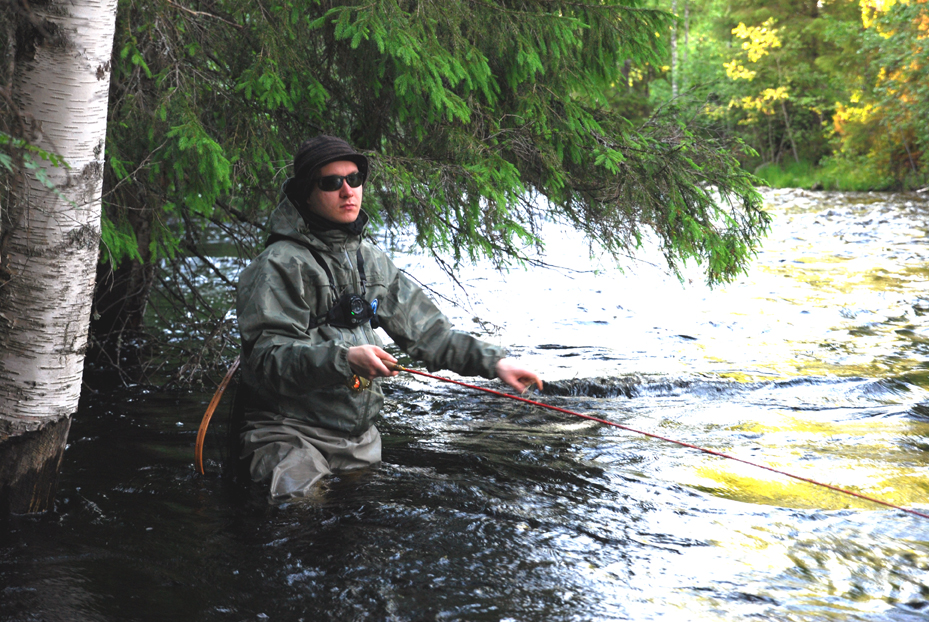 Jani and the sunset on water.Last night I had a fun 'meeting' by the river with Jani Korhonen from Kuhmo Flyfishing Adventures. Besides some midnight fishing we were planning my new project, which I am sooo excited, and I think I just found the right flyfishing maniac to help me with =)
You'll hear more about this project later for sure. But now, few words about my one o'clock trout.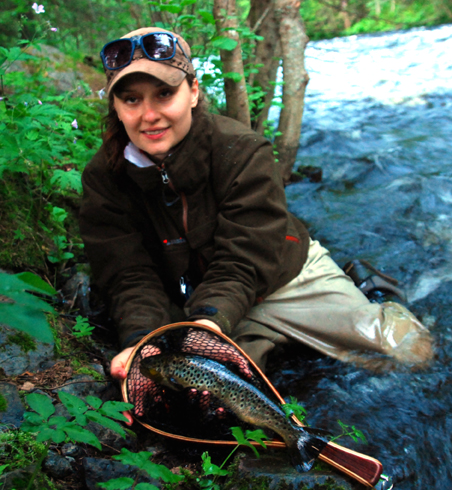 It was a huge fight =) After the 1,5 minutes my rod was on the river bank in two pieces and the fish had jumped off the net and got back to the net again. But finally after all those adrenaline filled seconds the beast was in my net.
And what comes to the hot fly of the day. The trout did have a bite on a silver tinsel streamer. Or probably just tasted the tail, since it was not hooked. So since the silver didn't do the trick, I turned to the hot one. And that did the job of fooling my first trout of the summer.
Um, just one question remains. What is this fly? I got it from the masters from Kuhmo. But what is it called? Mickey Finn ??