Interview of Stephen Plut by Anni Yli-Lonttinen
Fly fishing is hypnotic to me. But in the beginning many parts of the sport were difficult, like the jargon and all the choices. They left me with my head spinning.
What I found however was that there really wasn't anything difficult about the sport itself.  You can have fun and be successful knowing just one type of cast and a handful of flies.  
---
Article series:
Meet the Fly Fishing Idols
– stories and lessons from the yesterday's beginners
---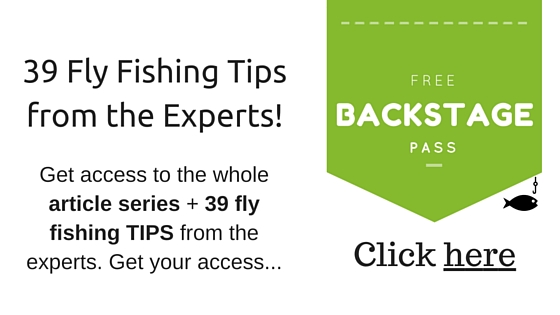 How did you learn fly fishing?
My father was a great trout fisherman who used spinning gear and bait but his technique was very similar to how I now fly fish.  For years I had thought about giving fly fishing a try and the Tipping Point for me came when I saw the movie Eastern Rises at the Banff Mountain Film Festival.  When the Banff representative introduced the film as a 45 minute movie about fly fishing I along with most of the crowd groaned!  I expected a snooze fest but instead was blown away by the people in the film.  They were having such a great experience that I simply had to try the sport.
I'm self-taught but of course did a lot of reading and internet research regarding the sport.  One problem I found was that most of the books and articles written about the sport were very difficult to decipher and confusing.  That actually spurred the idea of me writing a book that would simplify the sport and my accompanying web site.
What was difficult was the jargon and choices presented by most of the authors writing about the sport.  They tossed out so many options for things like casting (basic cast, loop cast, spey casting, etc) that I was left with my head spinning.
What I found however was that there really wasn't anything difficult about the sport itself.  You can have fun and be successful knowing just one type of cast and a handful of flies.  That's what I've tried to explain on my website and my upcoming book "Fly Fishing Simplified".
What makes fly-fishing so special
It is hypnotic to me, I can go fishing and absolutely zone out the world around me.  I may fish for hours with little results and still have a smile on my face.  The elegance and quiet of the sport are simply put it's just good for your soul.  No motors, no computers, just you, a fly rod, a line, and a fly.  It can't get any simpler than that.
My favorite spot for fly fishing is on a body of water in northern Pennsylvania known as Oil Creek.  This is a stream on which my father taught me how to trout fish.  I refer to it as a "Big Boy" stream because it is a fairly large stream with trout that can survive for years thereby getting pretty smart and difficult to catch.  To have success on Oil Creek you have to know what you are doing.
My top fly fishing memory was when I caught the largest bass of my life on the fly while on a trip in Florida a couple of years ago.  My father had passed away the prior fall and that day when that largemouth bass struck my streamer and leaped out of the water I felt like my dad was smiling down on me.
Do you have a fly fishing related dream or goal?
I'm a big believer in setting goals and do so in all aspects of my life (work, financial, health, etc.) so I do annually set a goal for the number of fish I hope to catch.  I don't obsess over this but find it useful to look back on at the end of the year for lessons learned.
I also hope to "Pay it forward" by helping people discover this wonderful sport and learn to enjoy it without facing the complexity I had to wade through when I was starting out.  That is why I started working on my book and then started my web site.
I have a lot of interests such as kayaking, hiking, biking, backpacking and archery.  I could compare fly fishing to archery hunting in that a lot less people do it and that opens up some wonderful opportunities.  I am convinced that on some bodies of water I am more successful than other fisherman because I am using 'something different' than the stuff the fish are used to seeing.
Also, fly fishing is a cerebral sport, you do a lot of thinking, planning and analysis and I love that aspect of it.  It isn't a mindless activity.
Stephen's TOP 5 TIPS for Learning fly fishing:
Check out my website!  A bit of a joke but seriously there is so much 'chatter' out there regarding the sport.  I believe my site provides just the information needed to start enjoying and being successful without all the complexity.
Get out and get fishing, no one ever caught a fish sitting on the couch or reading a book.  Learn the basics of the sport and then hit the water because that is where the real learning occurs.
You don't need to spend a fortune on a fly rod or any other gear.  Buy good gear (I love LL Bean's stuff) but a $150 fly rod will catch just as many fish as a $500 fly rod.
Remember why you were interested in the sport in the first place.  It likely wasn't just about catching fish.  Some days you can become frustrated by a lack of success but when you do look at your surroundings.  You are probably on a beautiful stream with nothing but woods, flowers and nature around you.   How can that possibly ever get old?

Don't be afraid to try new things.  When I started out fly fishing my go to flies were a Hornberg and an Elk Caddis.  While I have caught a lot of fish on both if I solely stuck to them I wouldn't have had as much success as I have enjoyed.  If the fish aren't going for what you are offering try something else. 
---
WHO: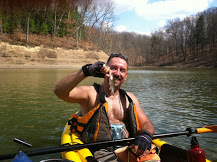 Stephen Plut
Flyfishing blogger from USA
Favorite fly: a Royal Wulff.
Favorite spot for fly-fishing: Oil Creek in Northern Pennsylvania. This is a stream on which my father taught me how to trout fish.
 
Web Site:         www.FlyFishingSimplified.com
 Twitter:              @FlyFishingSimpl                      
---
In this article series you get to know and learn from fly fishing enthusiasts around the world. Find out how they got started with fly fishing. And what makes them so enthusiastic about fly-fishing.
With a backstage pass you get access to the whole article series plus a whole lot of awesome tips from these pros.
Get your Backstage Pass here: