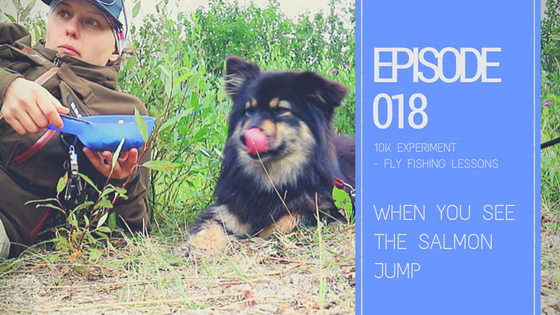 The trip to Norway continues.
Spotting the jumping salmon, fly fishing a quiet sea run trout pool, and fixing a mushroom risotto with a Trangia cooker.
The outdoors are pretty awesome, even if the fishing is quiet.
Watch the Episode 18 here.. And if you like it, please click below to share =)
Episode 018 of 10K Experiment – Fly Fishing Lessons.
Hours 116 to 138 out of 10000.
PS.  For more fly fishing stuff including 4 lessons + a cheat sheet, you can sign-up here: (it's free) https://kajanaclub.leadpages.co/backstagepass/