Interview of Randy Kadish by Anni Yli-Lonttinen
When learning that you could fish the lakes of Central Park in New York for largemouth bass, at first I didn't believe it. Later, reading about casting a fly rod, I became intrigued, and was soon practicing casting in Riverside Park with my new fly rod.
Meeting many anglers while fishing and most of them friendly and helpful, made me realize it is because of them as much as anything that I fell in love with fly fishing.
Perhaps the most important thing about fly fishing is what I learned from a friend: Heck, just be glad that I can still be out there.
---
Article series:
Meet the Fly Fishing Idols
– stories and lessons from the yesterday's beginners
---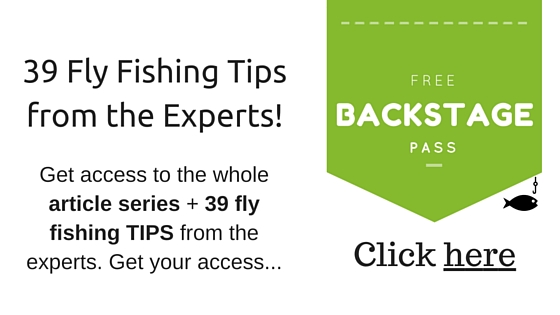 How did you learn fly fishing?
For me fly fishing started almost by accident. After my mother passed away I took my one fishing rod, a surf rod, and started fishing the Hudson River from the Manhattan shoreline.
Right from the start I found that the beauty of the river – the setting sun coloring the New Jersey skyline with streaks of deepening pink, the sunlight reflecting off the river and seeming to turn into sparkling diamonds or miniature stars – well, the beauty of it all eased my grief and told me that there was still much good in the world. (Yes, I know it all sounds like a big cliché, but often things become clichés because they're true.)
After meeting Richard Dahlia and learning that you could fish the lakes of Central Park for largemouth bass and showing the pictures to prove it, I bought a spinning rod for bass and started fishing the 72nd Street lake. Soon, I became frustrated with my poor spin casting and tried to find articles to help me. Instead of spin casting articles, I found a lot about casting a fly rod. I became intrigued, and was soon practicing casting in Riverside Park with my new fly rod.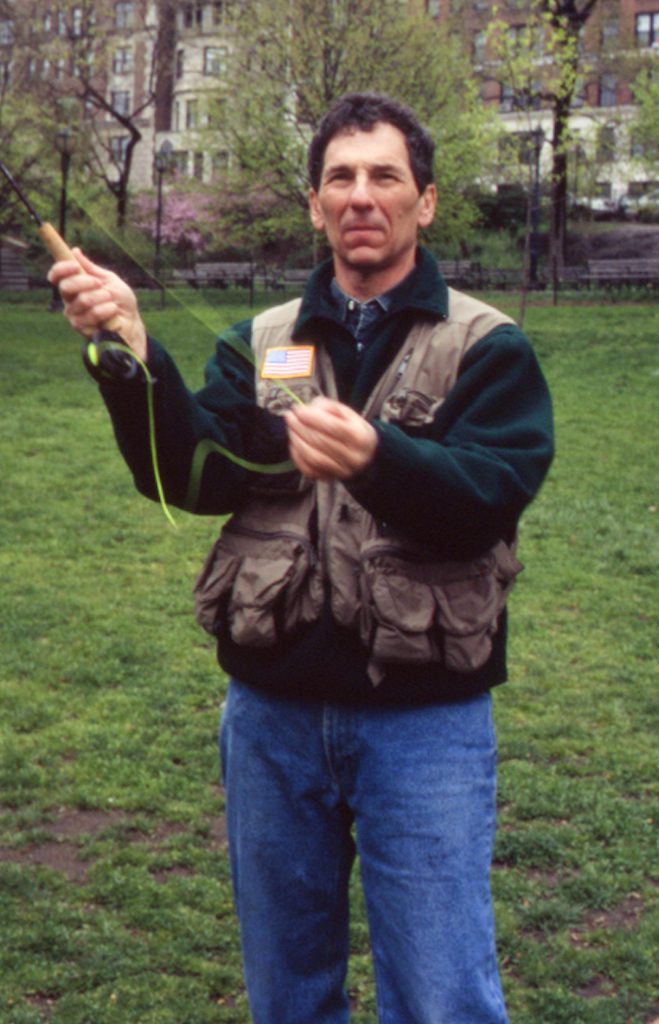 Well, one thing led to another, and I started reading about fly fishing. Then Richard Dahlia, with whom I had becomes friends with, told me a trout stream, the West Branch of the Croton, was about 50 miles away and near a train station. I didn't have a car so I was thrilled to learn that trout fishing with a fly rod was within reach. I bought some flies, and Richard and I headed to the Croton.
What is your first fly fishing memory?
Unfortunately, my first fly-fishing memory is not all good. On my inaugural day on the Croton, I was wading upstream on the lower stretch. Because the banks were packed with thorny bushes I couldn't get out of the river and had to pass another angler. He started yelling at me for rippling the water and spooking the fish. Thinking I had committed a grave angling crime, I felt terrible, but later that day I told another angler what had happened. He assured me that I had done nothing wrong, and that the guy who had yelled at me was a jerk.
The angler, Craig Cowan, showed me some of the small flies he used to catch fish on the Croton. Suddenly, I felt very welcomed. After that, day after day, year after year, I met many anglers on the Croton. Most were friendly and helpful, and it is because of them as much as anything that I fell in love with fly fishing.
For me, what's most important isn't the number of fish I catch, but the number of anglers I meet.
Did you have someone to teach you in the beginning?
It has been about fifteen years since my first day on the Croton, and I'm still friends with Craig. He never seems to get tired of my fly fishing questions. He's been a real mentor to me.
In addition to asking questions, I've learned a lot about fly fishing from reading as much as I can, from watching videos, and of course from experimenting with different tactics and techniques. One of the things I love most about fly fishing is that I'm always learning.
Joe Humphrey, the great American angler, recently said that he was 84 years old and still learning. That's how I want to be.
What was difficult about it?
Actually, a lot was, and still is, difficult: fishing dry flies and nymphs and getting a good drift, landing a dry fly gently on a particular spot. When I'm not catching fish, it's really difficult for me to stay in the moment and not get discouraged and feel like it's time to go home. I guess being a fly fisher is similar to being a baseball hitter. More often than not we fail.
What's your favorite place for fishing?
I live in New York City, though I'm trying to relocate to Montana. Right now my favorite stream is the West Branch of the Croton. The river, a tailwater, is home to wild trout. To me, nothing is more challenging than fly fishing for wild trout on a small stream. The fish are smart, so they spook easily. Every cast must be perfect. And the slightest drag will result in a refusal.
What's your favorite fly?
I don't have a favorite fly, though on any given day I try not to fish a lot of different flies. I guess the one thing I don't like about fly fishing is tying on small flies and thin tippet material; so before changing a fly that isn't working I change my presentation, like the angle of my casts.
Right now, after reading Mike Valla's wonderful book, I'm fishing a lot of the Catskill classics.
What is your top fly fishing memory?
The first time I fished the Beaverkill, considered by many to be the birthplace of fly fishing in America, I was by myself. I was really nervous and afraid of making a fool of myself in front of other anglers. I put on my waders, set up my fly rod, and walked to probably the most famous fly-fishing pool in America, Junction Pool. Standing on the bank was a tall, thin, old guy wearing a beat-up jacket. I asked him a question about fishing the pool. He was very friendly and helpful. Soon, he told me people called him Doc, and that at this stage of his long life he had a hard time changing flies so he fished only Adams.
"Heck, if they take it they take it," he said. "My wife recently had a stroke, and I'm just glad I can still be out here."
To me, Doc's words sum up a lot of what fly fishing is about. A few years later I modeled a character in one of my books around Doc. I'll never forget him.
Do you have a fly fishing related dream or goal?
To keep learning, to keep becoming a better angler, and of course, to keep helping others.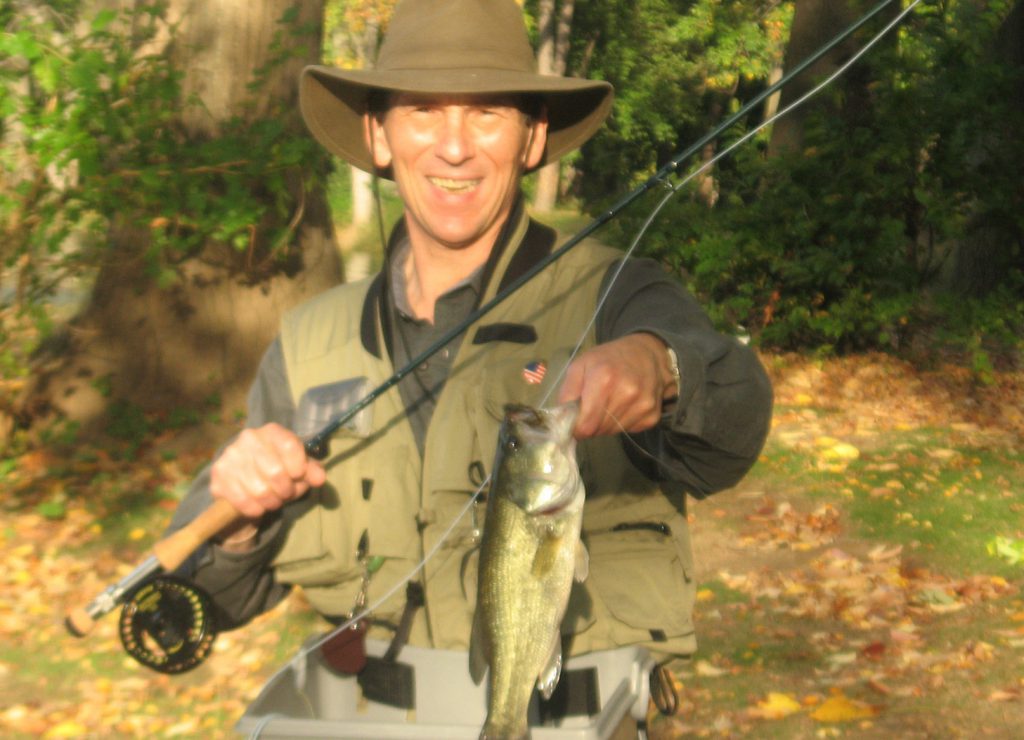 What makes fly fishing so special?
To me, one of the things special about fly fishing is that I can do it on any level. By that I mean, I would be very reluctant to play golf on an 18-hole golf course because I'd be hitting the ball all over the place. It wouldn't be fun for me, the folks I'm playing with, or the folks waiting on the tee behind me. When I first started fly fishing I knew very little about it, so I fished mostly streamers and retrieved them the same ways I retrieved bass lures. Fly fishing, for me, was much simpler back then. I probably caught less fish, but I still cherished those days on the water.
I guess what I'm saying is that an angler without a lot of technical skill can still savor the beauty of the outdoors and the camaraderie of other anglers.
Often when I fish I remind myself that an important – perhaps the most important – thing about fly fishing is what I learned from Doc: Heck, just be glad that I can still be out there.
Randy's TOP 5 TIPS for Learning fly fishing:
Read
Watch videos
Ask questions
Experiment on your own
Don't give up
---
WHO: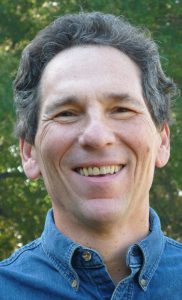 Randy Kadish
Fly Fishing Author from US and a native New Yorker
Articles and memoirs appeared in many publications, including The Flyfisher, Flyfishing & Tying Journal and Yale Anglers' Journal.
Author of the books:
The Way of the River
The Second Fly Caster,
The Fly Caster Who Tried to Make Peace With the World,
Long Distance Fly, Spin, Bait, and Surf Casting Techniques and Getting Started with Spey and Scandinavian Casting.
Find out more about his books: http://www.amazon.co.uk/Randy-Kadish/e/B002BLVFVE
Favorite Fly: Right now I'm fishing a lot of the Catskill classics.
Favorite place to fish:the West Branch of the Croton.
Website: http://www.flyandspincasting.com
Twitter: @RandyKadish
---
In this article series you get to know and learn from fly fishing enthusiasts around the world. Find out how they got started with fly fishing. And what makes them so enthusiastic about fly-fishing.
With a backstage pass you get access to the whole article series plus a whole lot of awesome tips from these pros. 
Get your Backstage Pass here: