I had such an interesting late season trip to Germany. I have been working with an ice fishing project, which I'm so excited, but this was a lovely chance to take few days off and see a bit of Germany.
To my surprise it was actually possible to go flyfishing! Such a funny feeling, since when I left from Finland we already had some snow.
Two fly fishing enthusiasts Ole and Simon introduced me to a cute river, not too long drive from Berlin. A nice selection of pictures can be found from their blog. Photo Album
Pikes seemed to have a bit of Christmas jingle on their mind already, since the golden Christmassy streamer was the fly that fooled Simon's biggest catch of the day.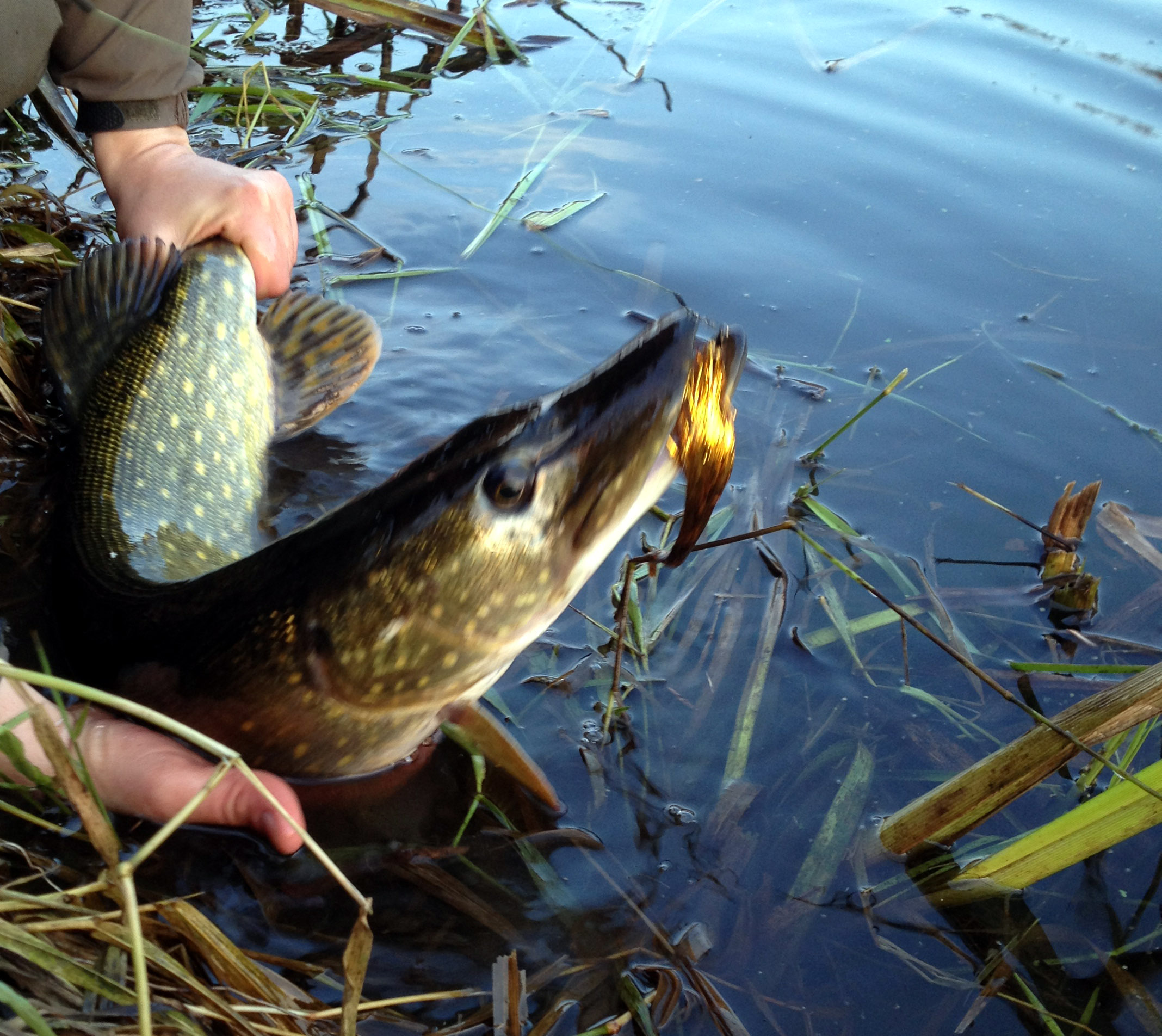 Gloden Streamer for Christmassy pike
Thanks guys.. and who knows what kind of plans we might come up with together in the future.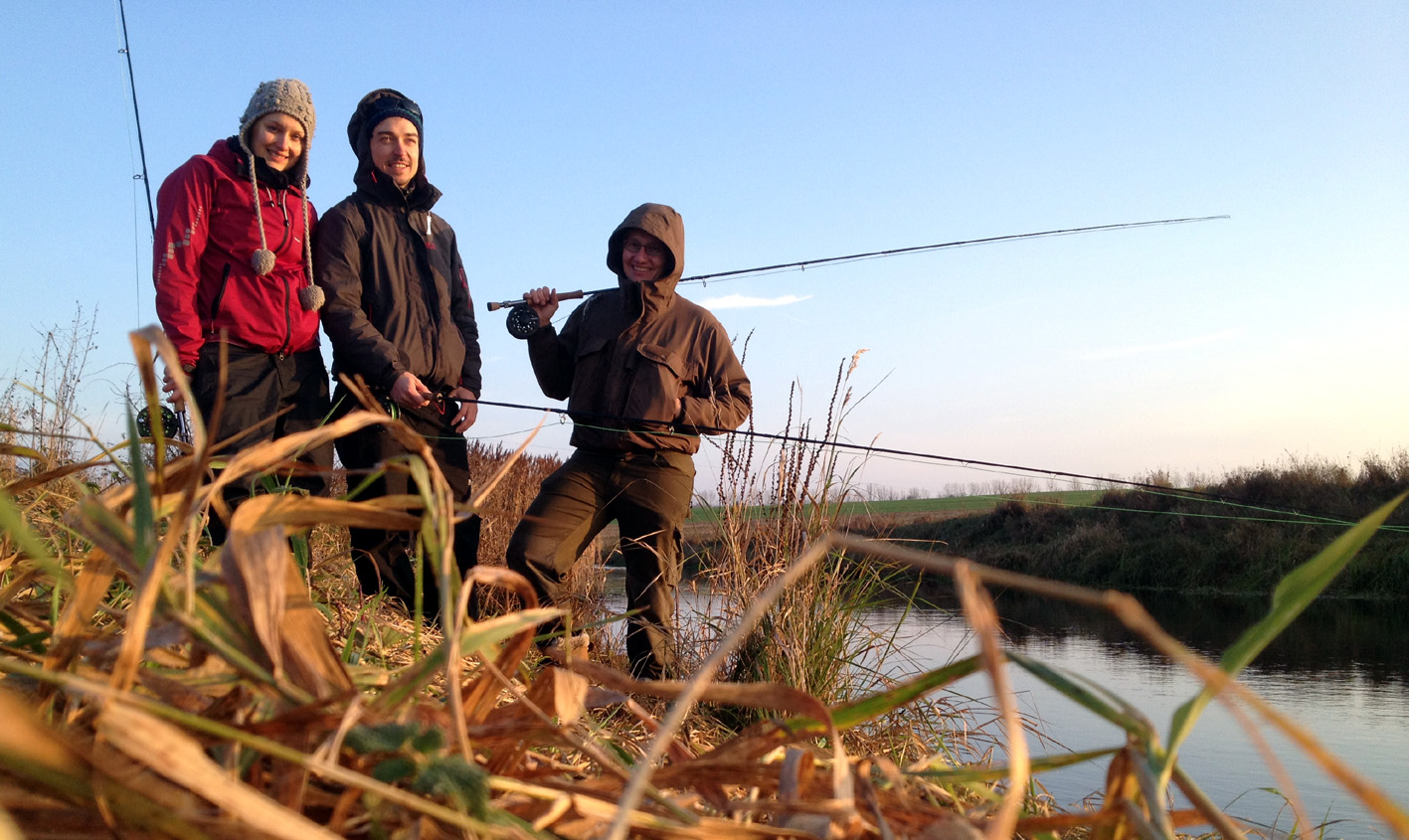 You can read their blog from here.