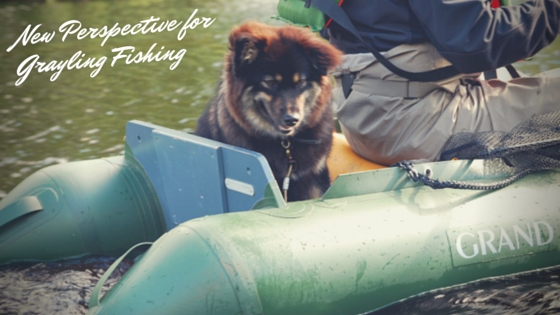 A story from last summer was just published this month. It's a story of grayling fishing in a beautiful, delicate forest river in middle part of Finland. Story of peaceful paddling downstream with a canoe. Fresh green leafs in the trees. Rough green grass on the river bottom.  Beginning of summer. Beginning of a new fishing season.
This trip is from early June last year. The article is out in the latest issue of the Metsästys & Kalastus fishing magazine. A nice teaser for the up-coming fishing season. So let me babble a bit about that trip a year ago.
We had heard of this remote network of small rivers. The place is called Korvuanjoki-river and Näljänkäjoki-river. kalallakainuussa.fi/en
There hasn't been any stocking of fish in years and part of the rivers have been preserved from fishing for few years. So there is a good chance to catch wild grayling. All of the area can be fished with one fishing licence, which makes it simple. And since the area covers over 100 kilometers of rivers to fish, we headed out with canoes to cover more grounds.
I'm such a chicken when it comes to boats and water and waves and wind. But canoeing was really fun. (the rapids are not too rough there).
I've never realized how you get a totally new perspective to the whole thing when you float down the river. The landscape and view is so different although you are not that far from the river bank. It's just a different perspective from near the water level and covering way more grounds than ever by walking.
You get to slide quietly towards the good fishing spots and to cast without spooking the fish. And when in canoe, there is plenty of space to cast without the instant wall of trees behind.
For a night, we found a big enough place for three tents. In the river bank, between two small rapids. So there was enough fishing grounds with walking distance for the whole crew of 6. In the light, nightless Finnish summer night.
Fishing from the canoe was new for me. In the slower deep parts of the river we paddled further while letting few flies float behind. This tactic didn't bring any results though.
Then as the small rapids or faster parts of stream came ahead we either anchored the canoes and fished from the banks or straight from the canoe.
Casting, paddling back up stream, casting , and paddling again in the river. Fun!