Interview of Mari Elal by Anni Yli-Lonttinen
I've been fishing all my life. However, in the early days I hadn't met any fly fishermen or even registered the whole sport existed.
In 2010 that changed, when I went on a date with a gentleman who had just returned from his first ever fly fishing trip from Lapland. We were by a small lake, as he remembered having his fly fishing set in his car and asked if I wanted to try casting. It was a really basic, rookie fly rod & line combo, which didn't make the first try any easier.
But that attempt of casting changed my life. Probably for the rest of my life.
---
Article series:
Meet the Fly Fishing Idols
– stories and lessons from the yesterday's beginners
---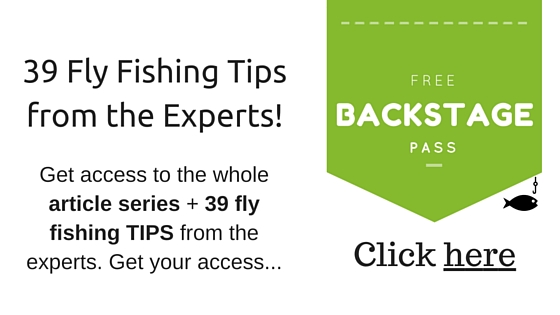 How did you learn fly fishing?
The winter after that first attempt of fly casting, I started to read and study about the sport, the target fish and fly fishing equipment.
The first impression was that everything included to Fly Fishing is so cryptic that it requires a lifetime of devotion to even get the basics covered. But I was determined and got myself a fly fishing gear and practiced casting at the nearby river.
Before you can say Jack Robinson, I was hooked and wanted to learn more. I joined a fly fishing club and got a lot of help from there. In the beginning you learn the ways of your mentors. There will be times you´ll be thinking you´re fishing like them or that you can´t fish at all.  There isn't any specific idea how and where you would want to fish. The fly gets stuck on a tree, line is in a mess and there is no imagination for what is a good presentation.
My best teachers have been those who commented "Shitty cast. Make another one."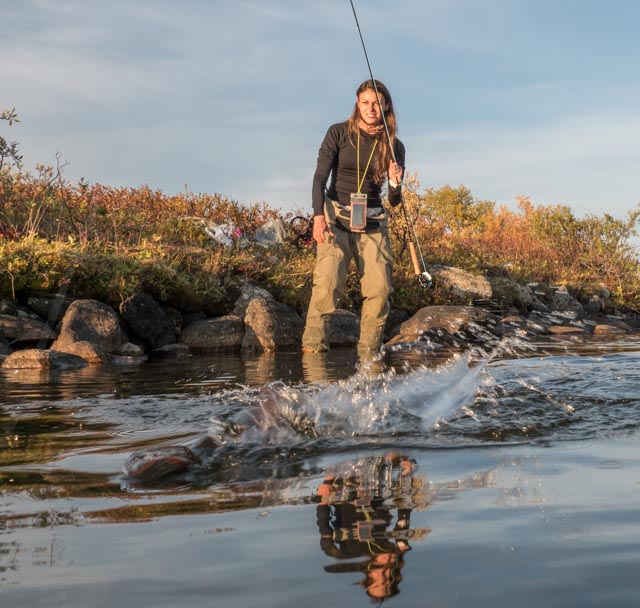 Was there anything especially difficult about learning to fly fish?
Even though my fly didn't drift as the theory taught, even though reading the river felt as clear as a Stephen King book and although my feet were firmly on the same spot for the whole fishing day, I had belief.
I had a strong belief that I would catch a fish. That at least something would happen, and that I would learn something. And so I did.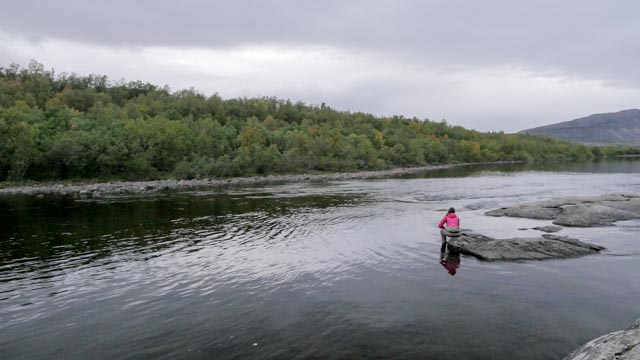 I think fly fishing attracts those who have thirst for knowledge and learning. I always dream to be a quicker learner. The reality is that from one fishing trip I learn one to three new things, which I actually still remember the next time. But fly fishing is rewarding, especially at this beginning stage, as after each trip I feel I have learned something new. And I think it applies to those as well, who are more experienced. There is so much to learn, from the different seasons and river structure to new techniques. I'm sure there is always more to learn.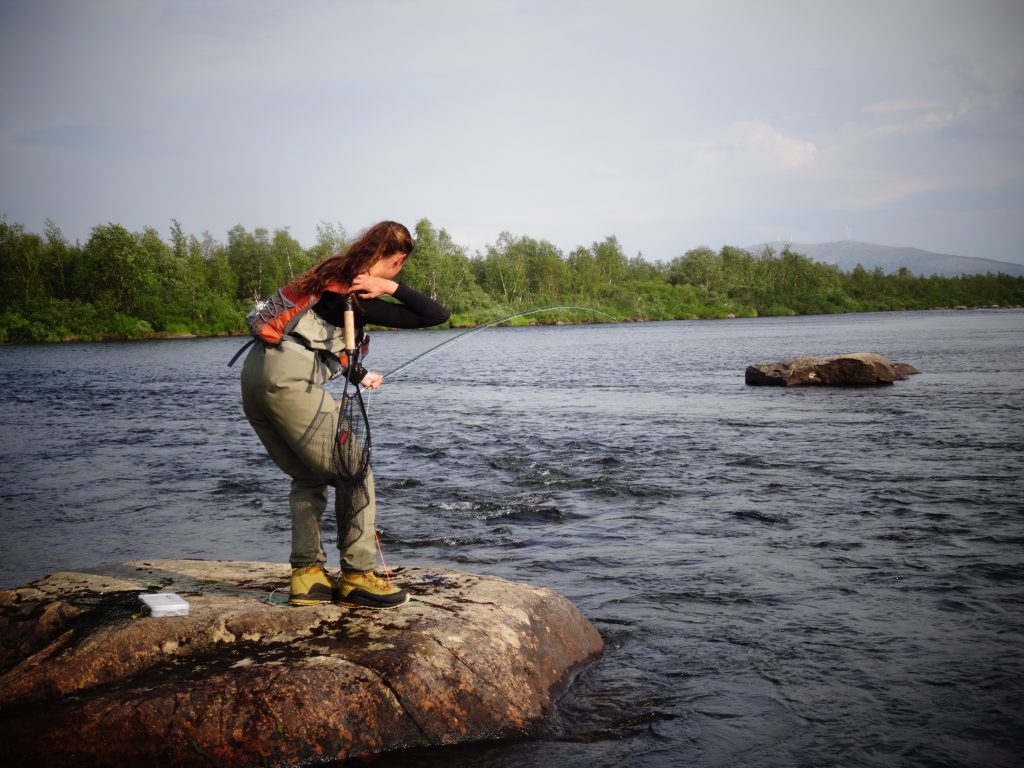 What's your favorite place for fishing?
I enjoy fishing in places, where I know there are fish, and none or just a few people around.
I guess that is based on the experience of fishing in a place where people have treated nature arrogantly and did not see the value of wild fish. I felt angry and it was the only time I didn't feel like fishing at all.
I enjoy learning new fishing techniques and fishing in new places. When you´re in a new place you need to try different casting techniques, and that is such a good way to practice.
When I cannot go to sleep, I close my eyes and drift to fishing in the peaceful scenery of secluded rivers in Norway.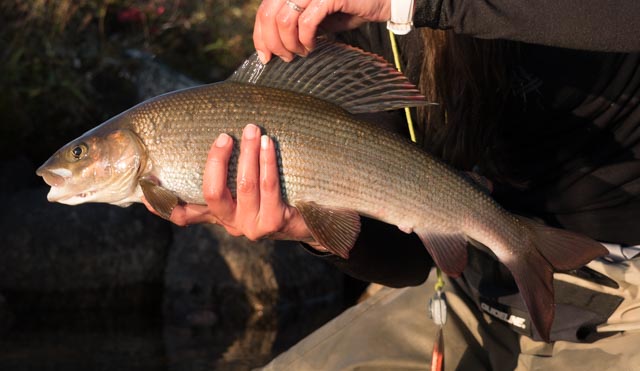 Do you have a fly fishing related dream or goal?
Fishing for grayling is the most familiar practice for me. But lately the vision of catching a big one, a pike, salmon, tropical fish or a big trout has started to haunt me.
I have had some encounters and runs with salmons but haven't got a picture of us yet. That is one thing I'm aiming for. There is still a lot to learn!
What makes fly fishing so special?
Now, big part of my life consists of fly fishing and people related to it. I get to see what happens in the nature throughout the year, and that is something I really enjoy. What a cliché to say, but I am not going fishing for escaping something in my life, I fish to live it.
Fly fishing for me, means finding adventures, meeting people I would not otherwise meet, enjoying the nature and experiencing things that I will remember for the rest of my life. I've laughed out loud at a river and cried as well. I've consoled others. I've been scared when wading. I've gathered so much self belief and confidence. I have been desperate and frustrated, but eventually determined, stubborn to learn more and ultimately happy.
When I'm out fishing, I lose track of time and it feels like those moments include everything that is essential. Everything is in the moment.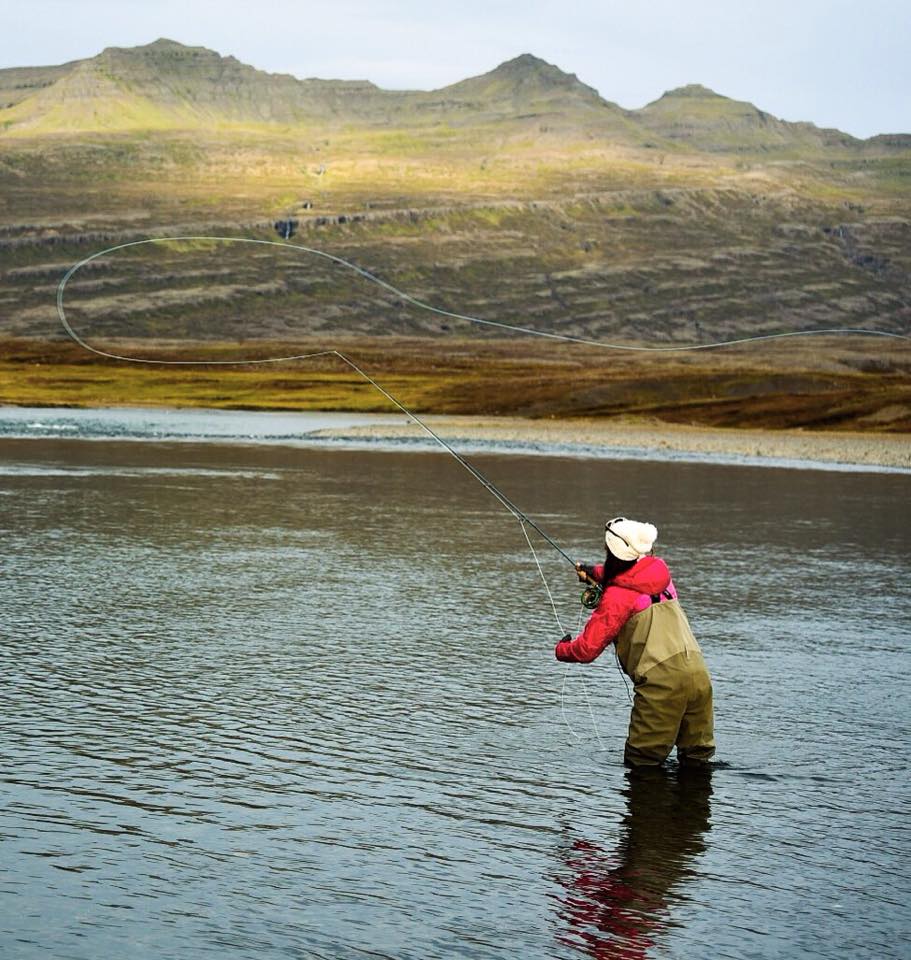 Mari's TOP 5 TIPS for Learning fly fishing:
Believe that you will succeed
Pay attention what is in the nature around you
Enjoy the time with friends and be considered to other anglers
Cold fingers warm while fishing. And if they don't, hopefully there is a warn accommodation waiting
Be ready, ´cause Being in wilderness is creating yourself
---
WHO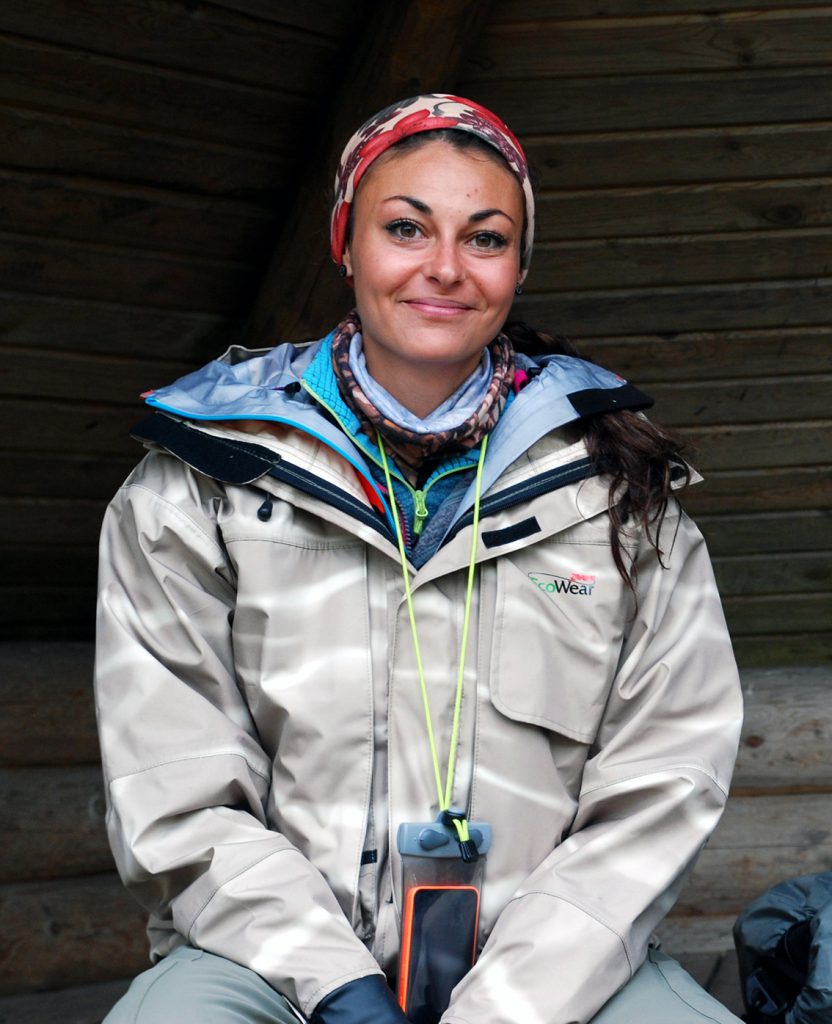 Mari Elal
Professional Fishing Guide from Finland, learning Fly Fishing
Started Fly Fishing 2011
Member of Finnish TV-show Arctic Waters
Started a Fishing Guiding company called TheraFish. Aiming to combine fishing and healthcare into a rehabilitation process.
Blog                   http://gonefishingmari.weebly.com/
Facebook          https://www.facebook.com/GoneFishingMari/
Instagram         https://www.instagram.com/gonefishingmari/
Twitter              https://twitter.com/GoneFishingMari
TheraFish          http://www.therafish.fi/
---
In this article series you get to know and learn from fly fishing enthusiasts around the world. Find out how they got started with fly fishing. And what makes them so enthusiastic about fly-fishing.
With a backstage pass you get access to the whole article series plus a whole lot of awesome tips from these pros. 
Get your Backstage Pass here: