Interview of Katri Pesonen by Anni Yli-Lonttinen
Pike fly fishing at sea and chasing for roach at rivers are my favorite things in Finland. When you are fly fishing, you are forced to start thinking how the nature around you works.
I am not very achievement focused angler, and I'm not fishing for food. I'm fishing to learn new things about myself and the environment around me.
In 30 years I dream of having a healthy trout population in our waters and my goal is to do what I can to make it possible.
---
Article series:
Meet the Fly Fishing Idols
– stories and lessons from the yesterday's beginners
---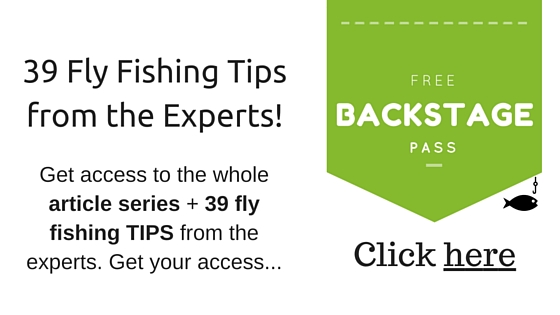 How did you learn fly fishing?
I learned after meeting my boyfriend, who works with fly fishing. Already as a youngster I did think of trying the sport, since I was an enthusiastic spin fisherman and read fishing magazines. I remember admiring the fly recipes on magazines. I wanted to tie flies but didn't know how to get started.
15 years later I got a patient teacher who showed how to get started with fly fishing. After learning the basics I boldly head out to fish alone.
It's impossible to start from a zero, so I would recommend joining a course or local fly fishing club. Often you can find local fly tying courses, casting lessons and fishing courses.
My first fly fishing trip was in 2012 in North of Norway. I didn't have a proper fishing gear; I was wearing hiking boots and waterproof pants. So my boyfriend had to carry both me and his rod across the swamps and rivers. The trip was still a really fun one. And I decided that on the second trip I would have my own waders.
Did you have someone to teach you in the beginning?
I was lucky to have my boyfriend as a teacher and who now shares this hobby with me. I've learned a lot from him, things like casting, getting my fishing gear set, how the fly swims as well as fly tying.
Through this hobby I've later met fly casters who compete in the sport and fly tying talents and I got a lot of good tips from them.
Was there anything especially difficult about learning to fly fish?
The beginning was difficult. There were so many new things and so many things to focus on.
The only way to learn is to be patient, humble and do a lot of repetitions. By doing and failing you will learn. The most important thing is to keep your head straight, believe in yourself and believe that the success is coming.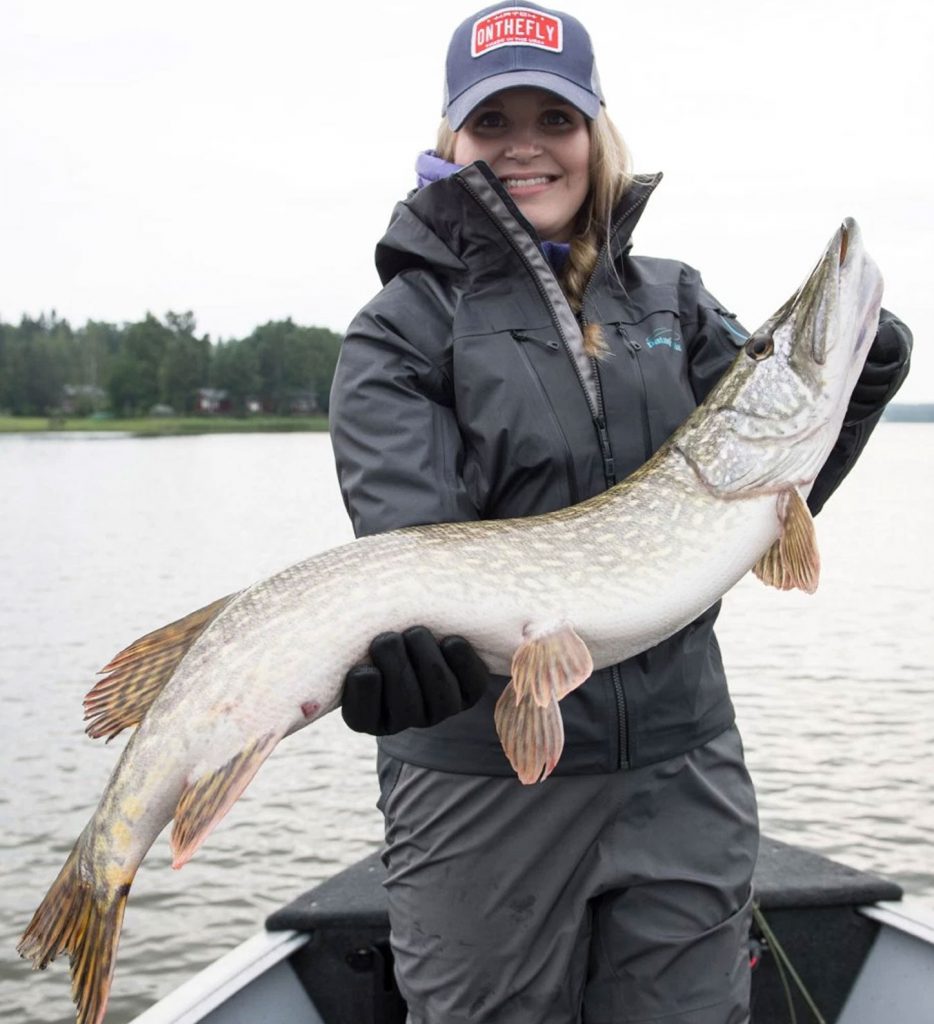 What's your favorite place for fishing?
The most interesting and rewarding places for fishing are those that don't have dams or haven't been over fished with nets. I mean waters that have healthy fish population and the fish stock can cope with the amount of fishing. That means the chances for success are there and it's a joy to fish for healthy and beautiful wild fish. So far the greatest place I've got to fish was Varzina in the Kola Peninsula in Russia. I can't imagine that there would be many places like that in the world.
In Finland my favorite is pike fly fishing at the sea as well as fishing for roach at the rivers. I value my home waters at Vanhankaupunginkoski Rapid as well as the southern sea areas nearby Helsinki.
What's your favorite fly?
Olive-green nymph with golden head. Simple enough and always works.
In addition I always have a black beetle imitation, Chartreuse Haili, Klinkhammer, Banana fly as well as Hollow Deceiver in my fly box.
What is your top fly fishing memory?
There are new top memories created all the time. The most memorable ones however are those when things were difficult.
In August I lost a big salmon after a long fight. The fish swam straight towards the rocks near the river bank and broke the line. I remember afterwards sitting on the ground just stunned going through what had happened.
Do you have a fly fishing related dream or goal?
I dream that in 30 years from now the trout population in our waters in Finland would be in such a state that fishing would be fun, versatile and most importantly sustainable. My goal is to do what I can to make it possible.
What makes fly fishing so special?
Fly fishing is such a versatile hobby. There is an endless amount of styles and techniques.
I like that it is both challenging and rewarding sport. There is endless amount of new things to learn. When you are fly fishing, you are forced to start thinking how the nature around you works. What, why and when. And how things are connected to each other. For example, I need to think what and when the fish are eating. And then I try to imitate that with my fly selection. The understanding of nature and its circulation becomes concrete in a new way when you are fly fishing.
I also value the meditative nature of the hobby. As well as the fun parts. Fly fishing brings different people together. It's easy to get to know people by the river or sea, when you all have the same interest.
For me fly fishing means my own time, fresh air and good feelings. I am not very achievement focused angler. And my focus is not to fish for food. I'm fishing to learn new things about myself and the environment around me.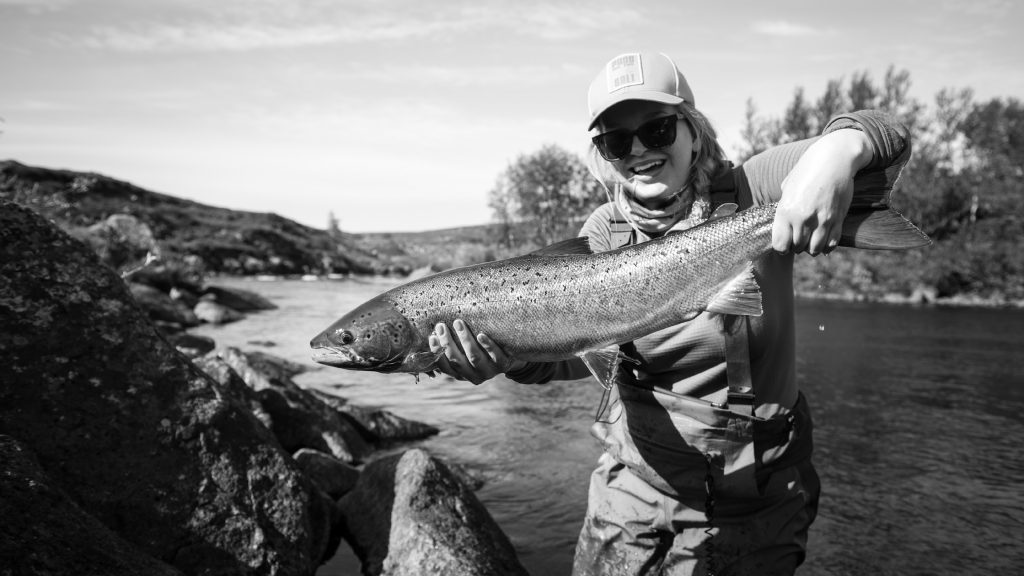 Katri's TOP 5 TIPS for Learning fly fishing:
Be patient and give yourself time to learn
Be brave and ask for advice
Join a fly fishing club
Fish responsibly
Dress according to the weather and pack good snacks with you
---
WHO
Katri Pesonen

Fly Fishing blogger from Finland
Former hiking gear seller, current credit analyst
Loves the outdoors
Appreciates a good ice cream and a warm shower after a long fishing trip
Besides fly fishing her interests are handbags and daydreams
Blog: http://www.katriwader.com/
Instagram:katriwader
Snapchat: katriwader
---
In this article series you get to know and learn from fly fishing enthusiasts around the world. Find out how they got started with fly fishing. And what makes them so enthusiastic about fly-fishing.
With a backstage pass you get access to the whole article series plus a whole lot of awesome tips from these pros. 
Get your Backstage Pass here: