The beauty and Den Fulaste
I happen to have one fly that I have a very special relation with.
He, yes I know it's a he, is called Den Fulaste. We met in the wilderness of Swedish Lapland. Once we were introduced there was instant chemistry there.
Den Fulaste is an imitation of a crane fly. A big one. The name Den Fulaste, means the stupidest and ugliest of all. He has awesomely long legs. That's why he's also known as Daddy Long Legs.
When you float Den Fulaste on the surface of the stream, it's irresistible for the fish. They just cannot resist to check this outrageous thing out.
Our best memories together are a special beauty, 50 cm trout from the cold northern waters, as well as the lovely acquaintances with many graylings.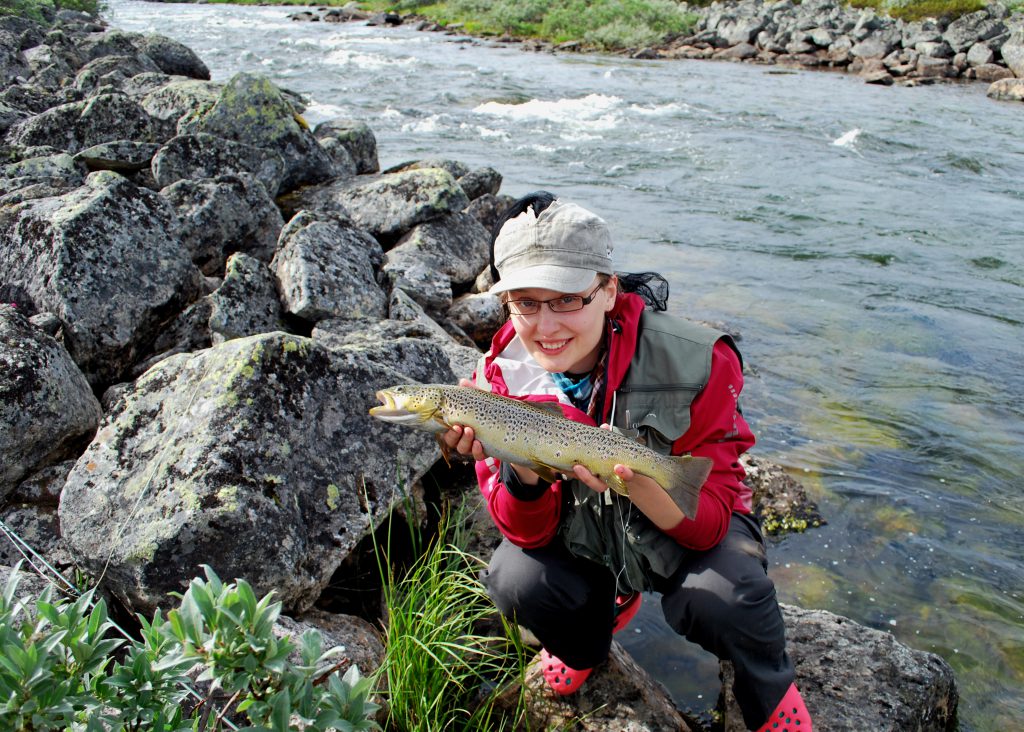 He is my impeccable companion when I travel to north.
I've bought the first Den Fulaste from www.flugor.se
On this Swedish site the fly is called Långben.