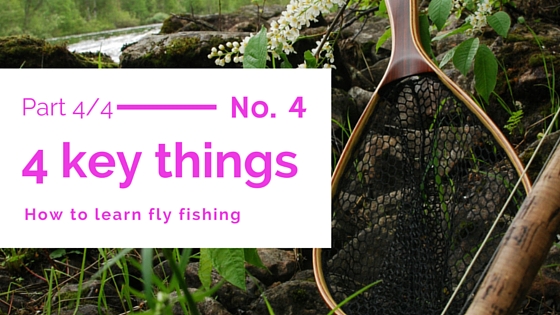 This is a blog post series of my  4 key believes of what are the most important things to get started with fly fishing.
Because more people should have the chance to learn fly fishing!
Part 4.
The last thing, or on-the-other-hand the first thing, is casting
How to master fly casting?
Casting is one of the very basic and first things, assuming you have a rod in your hand.
There are plenty of nice casting videos on Youtube and in many places you can attend a local fly-casting course. That might be a good idea, and definitely worth the investment. And you avoid learning a wrong technique from the beginning. (That's what people say. I've never been the one to follow the rules too closely).
Actually I had been fly fishing for about 20 years before I attended to a fly casting course. Of course, I have had my dad showing me the basics when I was a small girl, but I never really paid attention to the correct casting technique. I was too busy floating the fly in the water. And actually I was catching fish that way, rather than learning the perfect cast. What's even funnier, is when I finally attended a real casting course about 20 years later, it was in Japan. And I'm really not fluent in Japanese. But it was fun all together.
Now, back to the topic. How to master fly casting? Whether you decide to go with an instructor, or study from Youtube or with a friend, the way to master it, to master any skill, is practice and repetition. And actually I'm planning a tool to make learning fly casting easier. For that – stay tuned. I'll share this new tool when it's ready.
I would love to hear if these 4 part post series were interesting for you.
And also if you know some-one who might be interested about the tool for learning fly fishing and fly casting, let me know.
Best way to stay in contact and up to date with the upcoming new stuff is to sign up for my Free Inner Circle here: https://kajanaclub.leadpages.co/info/
And feel free to email me on the Inner Circle email address or post a comment below.